Imagine waking up to a gentle sea breeze and the soft sound of waves breaking on the beach. Pretty idyllic, right? Well, welcome to a typical day at the Hideaway at Shoal Bay.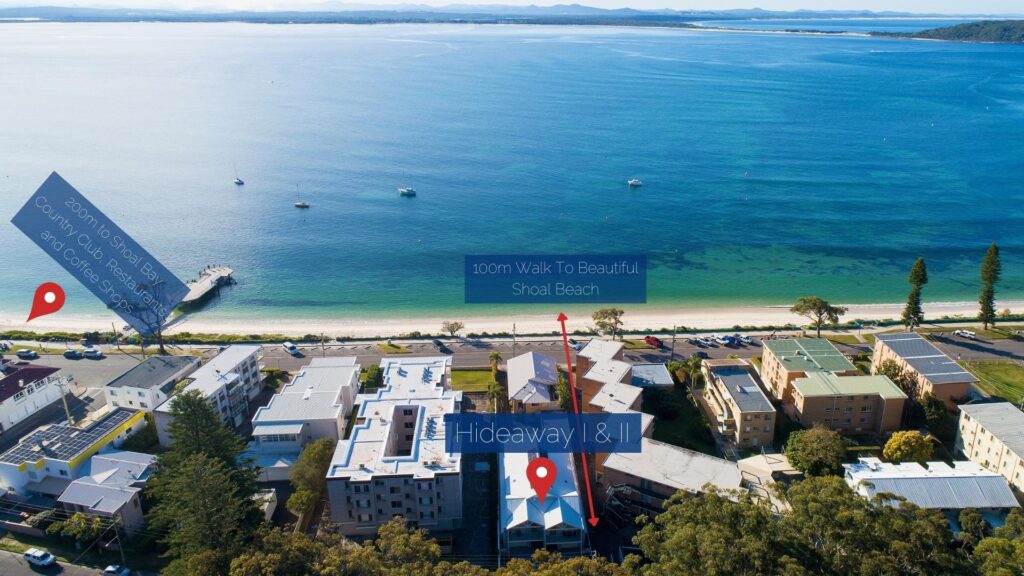 The Dawn of a New Day
As day breaks, the sky lights up with the first rays of the sun. There's nothing quite like watching a breathtaking sunrise from your own bedroom. Isn't nature's morning greeting simply spectacular?
Following the glorious sunrise, how about a morning walk or jog along the beach? It's just steps away from your townhouse. Feel the cool sand between your toes and the refreshing salty air fill your lungs. Or maybe some beachside yoga with the calming sound of the waves as your backdrop? Now that's a morning exercise routine we could all get used to!
A Scrumptious Breakfast with a View
Feeling energized from your morning exercise, it's time to refuel with a hearty breakfast. Fancy whipping up something in our fully equipped kitchen? Or perhaps you'd prefer to take a short walk to one of the nearby cafes? Whichever you choose, you'll be starting your day right with a scrumptious breakfast coupled with a stunning view.
Morning Exploration
With your tummy full and energy levels up, it's time to explore what Shoal Bay has to offer. From local attractions to quaint little shops offering unique local and artisan products, there's plenty to keep you occupied and entertained.
The Perfect Beachside Lunch
When lunchtime rolls around, you have the option of a picnic on the beach or a meal at one of the beachside cafes. The choice is all yours!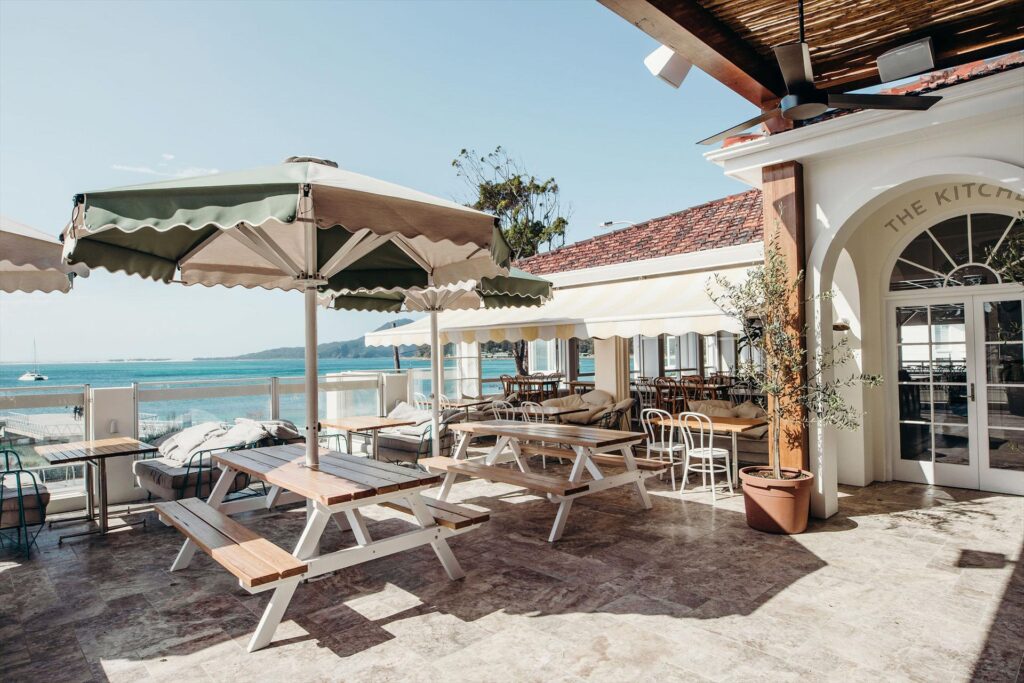 Afternoon Leisure Time
Post-lunch, it's time for some downtime. Relax at the Hideaway, lounge in the luxurious living spaces, or perhaps take a nap to the soothing sounds of the sea. If you're feeling more energetic, the beach beckons with its array of activities.
Evening Fun
As evening sets in, decide whether you'd like to cook a meal in the stylish kitchen or head out to one of the many restaurants within walking distance. Once you've satisfied your culinary cravings, why not experience Shoal Bay's nightlife? A selection of bars and pubs offer refreshing drinks and live music.
The Comfort of the Hideaway
As the day winds down, retreat to the comfort of the Hideaway. With its luxurious furnishings, plush bedding, and stunning views, our townhouses offer the perfect end to a perfect day.
Conclusion
From sunrise to sunset, a day at Hideaway at Shoal Bay is an unforgettable experience. With luxury accommodations, endless activities, and natural beauty at every turn, every day truly feels like a dream.
FAQs
Is the beach close to the Hideaway? Absolutely, the beach is just steps away from your accommodation.
Are there dining options near the Hideaway? Yes, there are plenty of cafes and restaurants within walking distance.
What activities can I do at Shoal Bay? From beachside fun to exploring local attractions and shopping, there's plenty to do.
What amenities do the townhouses offer? Our Hampton-inspired townhouses are furnished luxuriously, with fully equipped kitchens, plush bedding, and stunning views.
How can I book the best Accommodation in Shoal Bay? You can book your stay directly through our website or feel free to contact us for more information. We can't wait to welcome you!