Welcome to Hideaway at Shoal Bay: Your Perfect Airbnb Retreat
Introduction
Looking for the ultimate Shoal Bay experience? Look no further than Hideaway at Shoal Bay, the premier Airbnb retreat that offers luxurious accommodations, breathtaking views, and personalized experiences. Discover why Hideaway should be your top choice for an unforgettable stay.
Welcome to Hideaway at Shoal Bay
Nestled in the heart of Shoal Bay, Hideaway is a hidden gem that provides a serene and secluded escape for discerning travelers. Whether you're seeking a romantic getaway, a family vacation, or a solo adventure, Hideaway offers the perfect accommodation to meet your needs.
The Unique Appeal of Hideaway
Hideaway stands out for its unique appeal, offering a harmonious blend of luxury, comfort, and tranquility. From the moment you arrive, you'll be captivated by the inviting atmosphere and the attention to detail that sets Hideaway apart from other accommodations.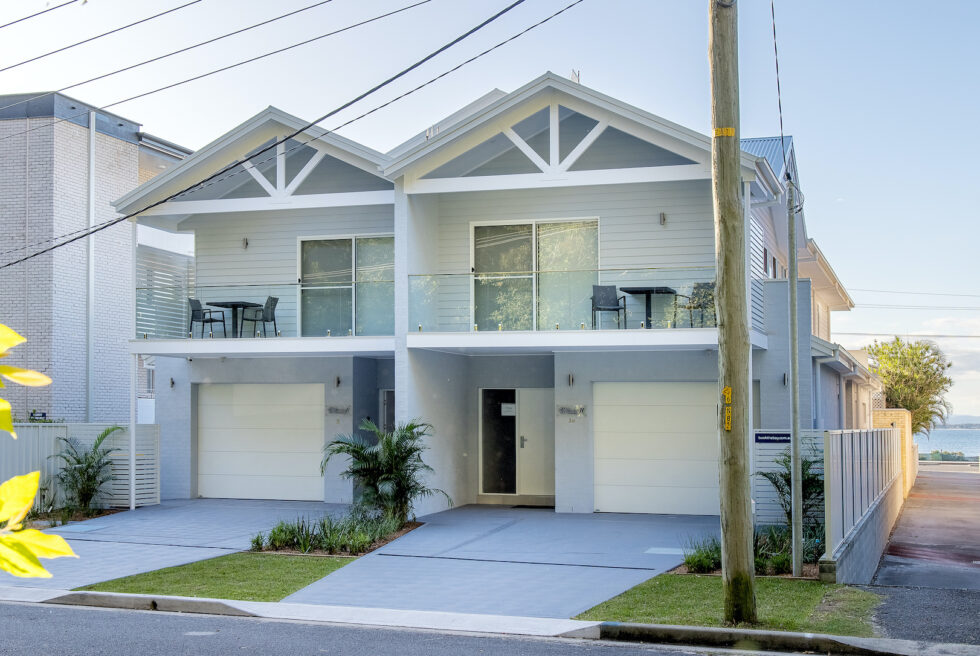 Luxurious Accommodations and Amenities
Hideaway offers a range of luxurious accommodations designed to exceed your expectations. Each unit is tastefully decorated and equipped with modern amenities, ensuring a comfortable and indulgent stay. Whether you choose a spacious room or a stylish apartment, you'll enjoy the utmost privacy and relaxation.
Tranquil Location and Breathtaking Views
Situated in a tranquil location, Hideaway boasts stunning views of Shoal Bay's natural beauty. Wake up to the sound of waves crashing against the shore and soak in the breathtaking sunrise from your private balcony or patio. The serene surroundings create an idyllic ambiance for a truly rejuvenating experience.
Personalized Experiences and Local Recommendations
At Hideaway, we believe in creating personalized experiences for our guests. Our knowledgeable hosts are passionate about Shoal Bay and are eager to share insider tips and recommendations to enhance your stay. Whether it's the best local restaurants, hidden hiking trails, or off-the-beaten-path attractions, we'll ensure you make the most of your time in Shoal Bay.
Safety and Security
We prioritize the safety and security of our guests at Hideaway. Our accommodations are equipped with state-of-the-art security systems. Rest assured that your well-being is our utmost priority.
Booking Your Stay at Hideaway
Booking your stay at Hideaway is simple and convenient. Visit our Airbnb listing or our official website to explore our available accommodations and select the perfect option for your needs. Our booking process is seamless, ensuring a hassle-free experience from start to finish.
Testimonials and Guest Experiences
Don't just take our word for it—here are some testimonials from our delighted guests at Hideaway:
"Hideaway provided the perfect escape for a romantic weekend. The attention to detail and the stunning views made our stay truly memorable." – Emily & James
"We loved the personalized recommendations from the hosts. They helped us discover hidden gems in Shoal Bay that we wouldn't have found on our own." – Sarah & Mark
"The luxurious accommodations at Hideaway exceeded our expectations. It was the perfect base to explore Shoal Bay, and we can't wait to return." – David & Lisa
Conclusion
When it comes to the ultimate Airbnb retreat in Shoal Bay, Hideaway stands out as the premier choice. With its luxurious accommodations, breathtaking views, personalized experiences, and commitment to guest satisfaction, Hideaway offers an unparalleled stay. Book your retreat today and embark on a memorable journey in the picturesque beauty of Shoal Bay.
---
FAQs (Frequently Asked Questions)
1. How do I book a stay at Hideaway at Shoal Bay? Booking a stay at Hideaway is easy. Visit our Airbnb listing or our official website to check availability and make a reservation.
2. Are there different accommodation options available at Hideaway? Yes, Hideaway offers a range of accommodation options, including spacious rooms and stylish apartments. Choose the option that best suits your needs and preferences.
3. Can I expect privacy during my stay at Hideaway? Absolutely. At Hideaway, we prioritize your privacy and ensure that you enjoy a peaceful and secluded retreat.
4. Do the accommodations at Hideaway have modern amenities? Yes, all accommodations at Hideaway are equipped with modern amenities to enhance your comfort and convenience.
5. Are there dining options available near Hideaway at Shoal Bay? Yes, Shoal Bay offers a variety of dining options within proximity to Hideaway. Our hosts can provide recommendations based on your preferences.